Financial coaching is best suited for those who:
Want to get efficient and effective with their finances.
Are earning a great income but feel like their money is not being put to good use and are consistently over spending (whether this be in their business or personal life).
Have minimal or no structure to their finances and would like to take action but not sure where to start.
Want to build wealth but need to put a plan together, to reach their financial goals.
Take control of your finances and change your life with a customised financial plan made just for you.
Numerous individuals have found the year 2020 financially difficult following on from the pandemic. According to The Resolution Foundation, 56% of people from lower income households have taken on more debt during the UK lockdown in order to cover everyday living costs such as food and housing. We at Transformational Financial Coaching Ltd truly empathise with people who have been struggling with their cash flow and would like to restore hope and optimism. People who attend our financial literacy workshops and engage in one to one coaching sessions, leave with a different mindset towards their money. We want to help people draft a plan that works and turn their dream from a simple 'wish' to a reality!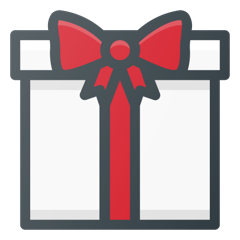 Although there have been households who have taken on more debt to cover everyday living expenses, research from the House of Commons (2020) has revealed that there are many other households who have been able to reduce their spending during Covid-V and decrease their debts overall. With less money going towards debt, households have been able to save more which is fantastic news!
Through much discussion with the general public, we have found that people feel as though they do not have the necessary skills and focus to get their finances under control on a consistent basis. With the use of our knowledge, expertise, passion and zeal, we aim to teach each individual how to stick to a budget, become organised and start dreaming again by setting financial goals for themselves and their family.

Determining what you want your financial goals to be for you and your family are important but before you start working towards them, we encourage you to first establish your 'why'. Why do you want to be better with handling your money? Why do you want to build wealth? Why do you want to get out of debt? The answer to questions like these, will help you stay emotionally invested in those goals you set even when the zeal doesn't appear to be there anymore. 
We at Transformational Financial Coaching Ltd, help people discover their 'why'. We will then use this information to create packages aimed at teaching and motivating each person towards a path of financial freedom. 
Disclaimer: Financial coaches are not financial advisors. Therefore, we do not sell financial products.